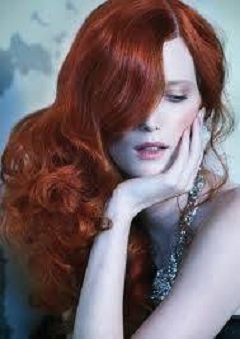 The dry and cold winter can be very damaging to your hair. Hair easily becomes dry during this time of year from the indoor heating and the cold weather outside. Proper preventative steps need to be taken during this seasons to ensure that your hair does not get damaged.
1. One very simple tip is to wear a hat when out as it keeps your hair covered from the wind, rain and snow. But as we all know, no woman wants the "hat hair" look. A great way to avoid this is to wrap your hair in a silk scarf before putting on your cozy, wool beanie. This helps to protect your hair from damage caused by the hat rubbing against your hair and it also cuts down on the static.
Another great way to combat static is to use a good heat styling product for blowdrying. This can also be used on dry hair before using a curling iron or flat iron.
2. During the winter months, it's a great idea to treat your hair once a week to a deep conditioning treatment. This will help to replenish the moisture, which tends to get depleted from things such as the dry heat in your home and the cold winter air. We recommend Bumble & Bumble Quenching Masque. This product is a quick and easy way to lock moisture back into your hair.
An alternative is to use a hair oil like Moroccanoil Treatment Oil after you've shampooed your hair. It's like liquid gold for dehydrated or color-treated hair! This can be used on wet hair to blow-dry in or as a smoother and shine oil on dry hair.
3. If you can keep washing your hair to a minimum, say two to three times a week, this will prevent your hair from drying out too much. And always make sure you dry your hair before leaving the house. The moisture in your hair combined with the cold air will add further damage to your hair by making it more brittle and dry.
4. Regular trims are a great way to keep your hair in good health during the winter months as well -- every six to eight weeks, just get a light dusting of the ends to help reduce the chance of dry, splitting ends.
5. One unexpected secret to keep your hair looking good in the winter is to invest in a humidifier. Your skin will thank you, too.