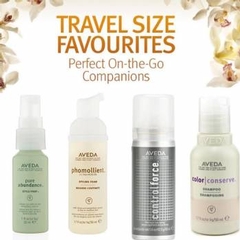 Travel beauty tips that won't stress you out
Arrive looking – and feeling – cool, calm and collected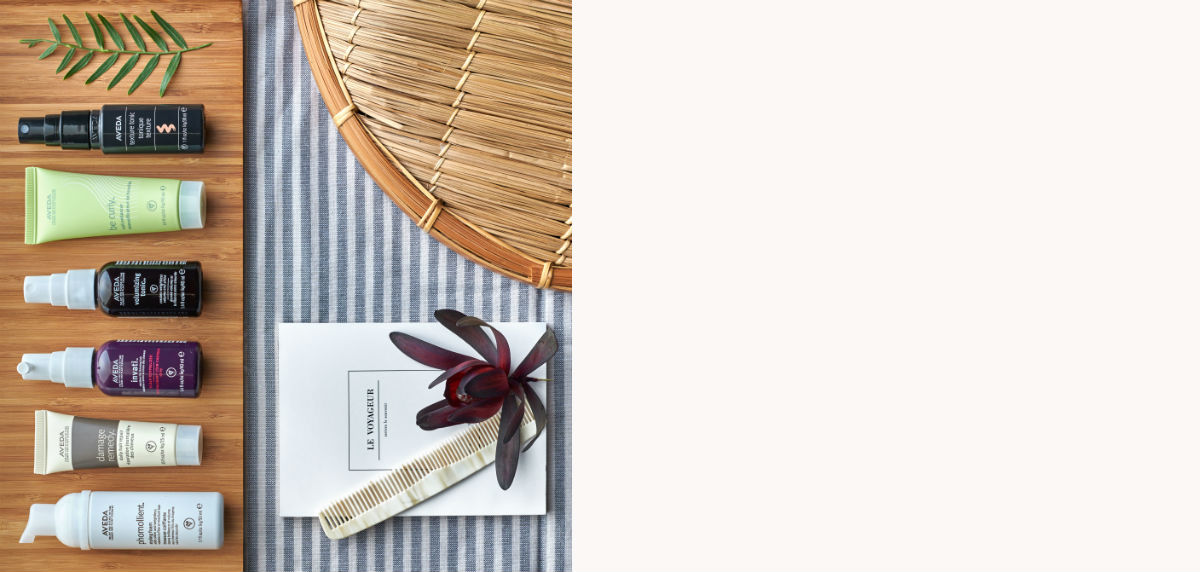 The holiday season is a whirlwind of activities, from parties to volunteer work to days spent baking your favorite treats. For many of us, the holidays also mean hours spent traveling to visit family and friends … which usually means buying a handful of Stress-Fix Concentrate rollerballs at the airport or before a road trip to Grandma's. (It happens to the best of us.)
Traveling can be fun and exciting, for sure, but it can also get a little crazy. Cut down on your stress levels and arrive looking lovely with these beauty and wellness tips from a few of our artists.
UN-HARRIED HAIR
"During holiday transit, things can get hectic," says Pure-Fessional Sarah Naslund, AKA @mybighairday. "If you focus on hairstyles either high or to the side, you can avoid any hair rubbing against headrests, headphones, collars, or hoods. If you fly with your hair down, try wrapping it into an undone low bun while waiting for your luggage to arrive in style."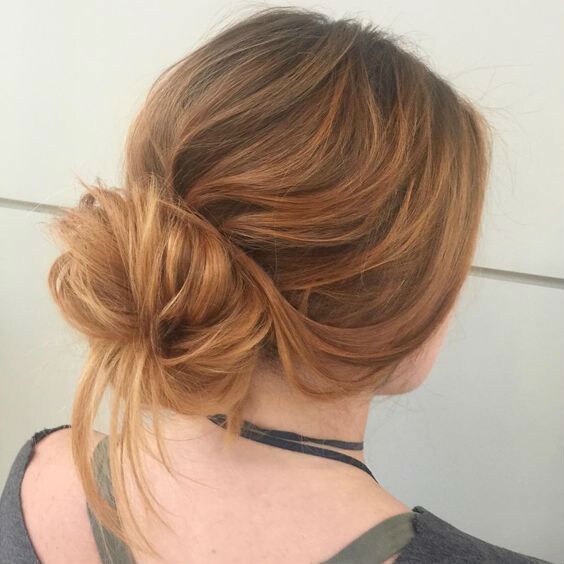 A HAIR STYLE BY AVEDA ARTIST SARAH NASLUND
Many of your favorite styling products are available in TSA-friendly travel size, and the innovative non-aerosol Shampure Dry Shampoo is your carry-on's new BFF. Sarah's pick? The new Texture Tonic, for a "polished messy" look with added shine.
QUICK SKIN & BEAUTY FIXES
Don't dip below 10,000 feet without putting your best face forward — literally. Aveda Makeup Artist Taylor Hanson loves the limited-edition mini Lip Glazes for an easy in-flight touchup. "I always touch up my makeup on the plane. The holiday lip colors are perfect and the mini sizes fit right in your pocket!" she says.
Hydration is key if you're traveling by plane. The cabin can be super drying to skin, and no one likes to land feeling like sandpaper. "Sometimes, I travel with just a clean face and Tulasara™ Radiant Oleation Oil because I feel like the plant oils help nourish my skin while I'm in the air," says Makeup Pure-Fessional Anne Skubis.
If going barefaced isn't your thing, Anne recommends flying with a simple, classic makeup look: concealer, brows, mascara, and a bold lip. "That way, you only have to touch up the lip throughout the day and you still look complete," she says. It's also a good idea to travel with a small tube of Hand Relief for moisturized hands in any climate.
WELLNESS ON-THE-GO?
If you tend to get stressed while traveling, don't forget Stress-Fix Concentrate or Cooling Oil, both available in flight-friendly rollerballs. Simply apply the product to your pulse points and inhale deeply during takeoff and landing for an instant dose of calm. There, don't you feel better already?
READY TO PACK YOUR BAGS?
Share this story with #LivingAveda
TRAVEL ESSENTIALS
BEST SELLER
HAND RELIEF™ MOISTURIZING CREME
intensely moisturizes for soft hands
$9.00 - $24.00
TULAS?RA™ RADIANT OLEATION OIL
nourish and restore skin's radiance
$49.00
BEST SELLER
instantly revive your hair and senses
$27.00 - $31.00
Define and enhance natural texture, create piecey definition
$9.00 - $25.00