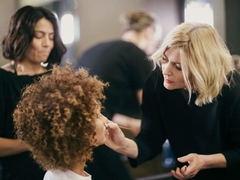 TOP COLOR TRENDS FOR FALL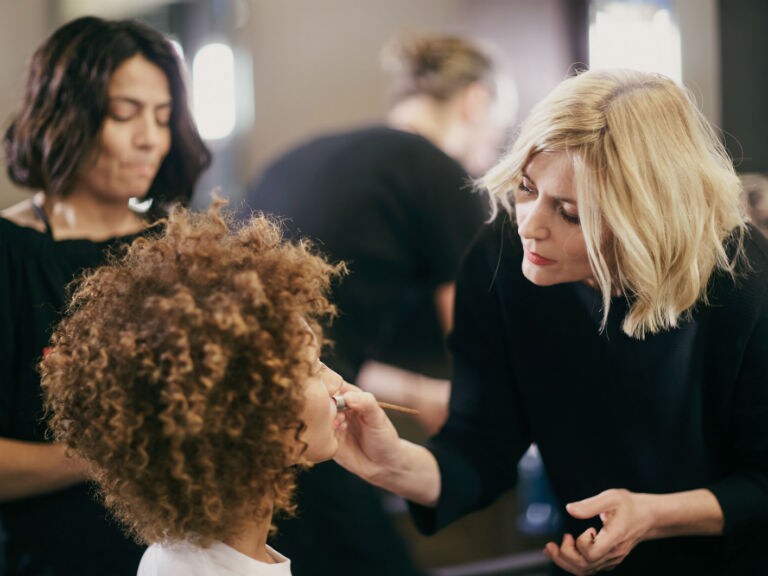 No one is immune to the back-to-school mood the coming of autumn brings. Many seek to indulge in the spirit of the season not by sharpening pencils, but by sharpening their look with a new lip color or hair color update. To guide us through the latest fall trends we chatted with Bruno Elorrioroz, Aveda Advanced Artistic Director in London and Janell Geason, Aveda Global Artistic Director, Makeup
Their suggestions will surely inspire just the right beauty tweak you'll need to start the season off stylishly.
Skin Care as Makeup
The range of lip and eye looks for Autumn/Winter Fashion Week 2017 ran the gamut from winged eyes to berry-stained lips, but nearly all designers requested radiant, fresh skin.
JANELL GEASON AT THE BIRDS OF PARADISE SHOOT

Makeup artists responded by spending extra time masking models and using certain skin care products as highlighters. Notes Janell, "I spent a lot of time prepping skin backstage at the Hellesy Autumn/Winter 2017 show during New York Fashion Week, if the skin didn't look nice, nothing else would work."
Janell suggests using two of her backstage staples, the Aveda Tulas?ra™ Wedding Masque as a primer to plump and soothe skin, and the Aveda Tulas?ra™ Radiant Oleation Oil as a highlighter to make skin "look fresh and alive."
Subtle Chic
Hair color that's single-processed, yet luminous and rich is an ideal complement to autumn's fresh-faced complexions. Techniques like elliptical balayage–applying various, yet similar tones in an oval around the head–add depth and dimension, and can also be used to make hair appear fuller. Says Bruno, "Playing with not just one shade, but two to four similar hues create more texture, allowing hair to catch the light easily."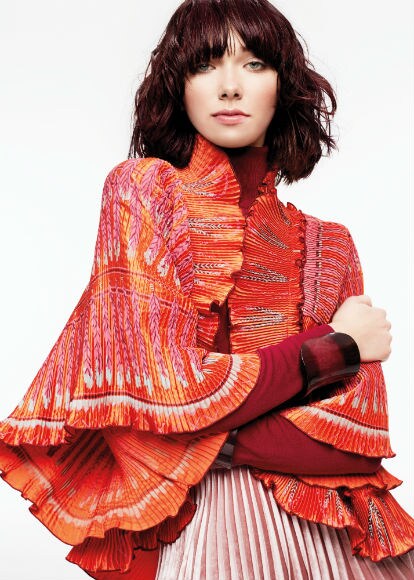 A LOOK FROM BIRDS OF PARADISE

Getting creative with tones also keeps subtle hair color fresh. Says Bruno, "You can apply a single-processed, vibrant copper color then mute it a bit with a deep purple. The color feels modern and a bit smudged."
Pop Art
G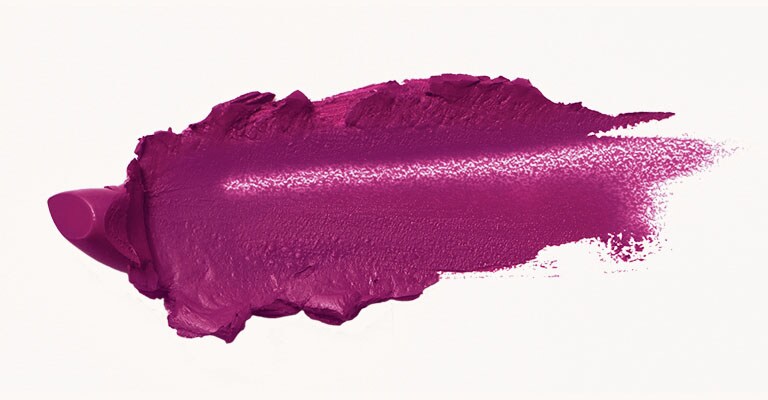 Going bold with your hair color for fall is always an option. Pop Art-inspired colors like orange, red, yellow and even green and blue all make a powerful statement.
A commitment-free way to partake in the Pop Art craze is with Aveda's new Birds of Paradise makeup collection which offers gorgeous, vibrant hues for eyes that play well with the season's dewy complexion.
SANGRIA BLOOM FROM BIRDS OF PARADISE, THE LIMITED-EDITION FALL/WINTER 2017 MAKEUP COLLECTION (AVAILABLE ON SEPTEMBER 17)

Says Janell, "Just apply concealer as needed, then you can go as bold as you like with other elements."
DISCREET CHIC OR IN-YOUR-FACE COLOR, WHICH LOOK ARE YOU FAVORING FOR FALL?
Share this story using the hashtag #LivingAveda
FALL'S MUST-HAVES
TULAS?RA™ RADIANT OLEATION OIL
nourish and restore skin's radiance
$49.00
BEST SELLER
TULAS?RA™ WEDDING MASQUE OVERNIGHT
Brighten skin overnight and firm the look of skin over time
$65.00
high shine, translucent finish (multiple shades)
$18.00
visibly reduce discoloration over time and instantly restore radiance
$59.00