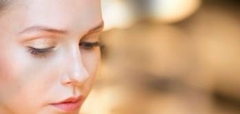 While it's true that trends come and go, beautiful skin is forever—and that's why we're happy to be introducing Petal Essence™ Face Accents in Seychelle's Sands. Yes, it can be used for trendy-now strobing, but at its heart, the luminescent pressed powder is simply a tool for enhancing your skin and making you look "naturally beautiful and radiant," says Janell Geason, Aveda's Global Artistic Director for Makeup.
Without a doubt, you've heard a lot about contouring in the last few years. But where contouring is about changing your face, strobing is about highlighting your best features, explains Janell. Confused? Don't be. We asked Janell to shed some light on the topic for us.
Why prep is key
Before applying anything with sheen to your face, it's important to exfoliate and moisturize, says Janell. Don't forget, highlighting (another word for strobing) does exactly that: it brings everything to the forefront, which is why you want to make sure your skin is as soft and smooth as possible. She cautions against using a moisturizer that's too rich, or you may end up "putting shine on shine and looking too glow-y," says Janell. (Aveda's Tulas?ra™ Bright Concentrate delivers just the right amount of hydration.) Then apply foundation and blush as you normally would, but again, if your skin tends toward the oily side, make sure both formulas are matte.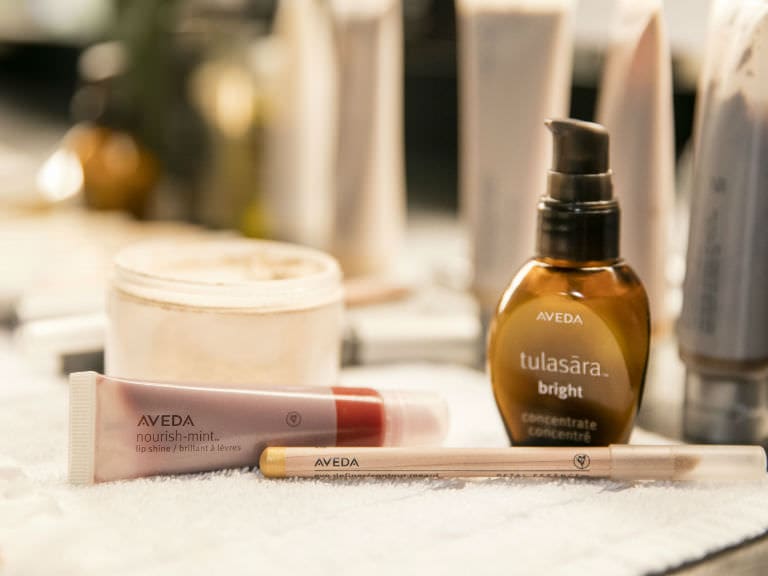 Proper product placement
Think of strobing as a special effect—not the whole picture. To that end, do not apply your highlighter all over your face, as you might a foundation. Instead, brush it onto just those areas you want to bring out where the light might naturally bounce off your skin, say the tops of your cheeks. Some other popular spots to highlight include the bridge of the nose, tip of the chin, and the forehead. "Seychelle Sands can also be used to create illusions," says Janell. For example, if your eyes are very close-set and you dab a bit of highlighter at their inner corners, they'll appear farther apart.
Best practices
Although the principles of strobing are simple, there are a few tips and tricks that can help you make the technique really work for you. For example, if you have fine lines around your eyes, do not extend your highlighter back past the apples of your cheeks (where the skin is naturally pulled tauter and smoother, no matter what your age). Blending is also crucial, says Janell who recommends doing it with a blush brush for a lit-from-within look.
SHOW US YOUR STROBING LOOKS!