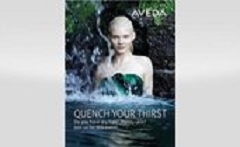 For those of us with dry skin, winter can be the most challenging season. Cold temperatures outside and overheated rooms inside make us look for relief. Many people don't know that dry skin doesn't just need hydration but also oil. The barrier function of our skin needs protection to stay healthy.
Aveda has extensively researched the skin's energy potential and just released two new intensive hydrating moisturizers in its Botanical Kinetics line which tap into the vital energy of plants to relief dry and very dry skin. A unique phyto-energy blend of caffeine, algae and Salicornia herbacea help the skin absorb and retain moisture for immediate and 24-hour long term hydration. The key ingredient to strengthen the barrier function is Cupuacu butter from the Cupuacu plant native to Brazil. This fairly recent ingredient is similar to Shea butter. You will love the lush and velvety, rich texture.
Both the Soft Crème and Rich Crème are quite similar in active ingredients. The Soft Crème is recommended for dry skin and has a lighter texture. The Rich Crème is recommended for very dry skin with a denser texture. Please note that the aroma differs from the original Botanical Kinetics products and contains rose and geranium aromas.
Dry skin around the eyes, puffiness and dark circles are unfortunately not uncommon. Aveda's new Energizing Eye Crème has been specifically formulated to address these issues. See your eyes come alive with the vital energy of plants. Licorice reduces the appearance of dark spots and Molasses extract has been shown to break down Melanin into smaller particles, making them less visible. Aveda recommends using the Energizing Eye Crème twice a day for 30 days to see results.
Aveda believes in sustainability and environmental leadership and is proud to say that 97% of its ingredients are certified organic.