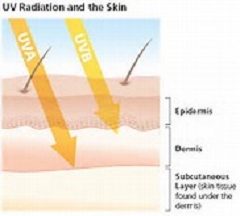 As the month of May brings skin cancer into focus, it's time to increase our understanding of the disease, including its prevalence, approaches to screening and prevention, treatment options, and resources that offer updated skin cancer information throughout the year.
Cancer of the skin is often divided into two categories: non-melanoma and melanoma. The American Cancer Society (ACS) estimates there are well over 1 million unreproted cases of non-melanoma (basal cell or squamous cell) cancers annually annually in the United States. Melanoma, the more-serious form of skin cancer, was expected to be diagnosed in close to 70,000 people in 2009. The ACS also estimated that appoximately 11,500 deaths would occur in 2009 from all forms of skin cancer combined (8,650 from melanoma and 2,940 from non-melanoma).
Although the frequency of melanoma and non-melanoma skin cancer diagnoses—as well as supposed countless undetected cases—in the United States indicate that these diseases remain significant health concerns, it's also important to note that, on the promising side, research and public awareness campaigns are promoting prevention and early detection of skin cancer. Staying informed with the latest news on prevention and screening are important steps in reducing your risk of developing skin cancer. And, should a diagnosis occur, access to current, in-depth treatment information can help you find the best care.
Sun Safety Tips
Check the U.S. Environmental Protection Agency's UV Index before you spend time outdoors and plan your sun protection accordingly, using these tips—
Seek shade, especially during midday hours.

Cover up with clothing to protect exposed skin.

Wear a hat with a wide brim to shade the face, head, ears, and neck.

Wear sunglasses that wrap around and block as close to 100% of both UVA and UVB rays as possible.

Use sunscreen with broad spectrum (UVA and UVB) protection and sun protective factor (SPF) 15 or higher.

Remember to reapply sunscreen at least every 2 hours and after swimming, sweating, or toweling off.
Fast Facts About Skin Cancer