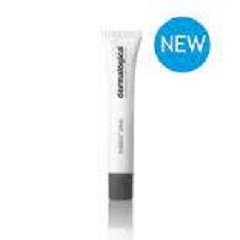 Naturally-flawless skin, in one simple step.
New lightweight, non-greasy HydraBlur Primer transforms the skin by "blurring" the appearance of fine lines and wrinkles, mattifying oily shine and imparting a silky, smooth finish. The result is a perfect canvas for make-up application – or a naturally radiant, make-up free appearance when used alone.
What is a primer?
In much the same way that a painter uses primer to smooth a surface so paint better adheres to it, facial primers even out the surface of the skin, providing a smoother canvas for a lasting make-up finish or a natural, no make-up look. The majority of primers focus on the cosmetic benefits of make-up application instead of improving the overall health of the skin. Many also contain comedogenic waxes and fillers that can lead to congestion, skin irritation and even sensitivity. Dermalogica Primers are the exception. The skin health experts at The International Dermal Institute have fused powerful skin treatment technology with the most elegant aesthetic primer chemistry available today to further redefine expectations of what a primer should be. Dermalogica Primers bridge the divide between skin care and color cosmetics by optimizing skin health benefits according to skin condition and preparing the skin for extended make-up wear.
HydraBlur Primer is the ideal multi-tasking primer for all skin conditions, particularly dry or dehydrated skin. This lightweight, non-greasy formula powerfully hydrates and transforms skin into an even surface with a dramatic "blurring" effect. The result is a flawless canvas for make-up application – or a naturally-radiant, make-up-free appearance.
Three benefits in one formula:
1. intense moisturization
H2ORelease Complex and Abyssinian Oil help provide intense, sustained-release moisturization that locks in optimum hydration levels, helping decrease the appearance of fine lines and wrinkles.
2. neutral coverage
Unique, microencapsulated color technology prevents shade shifting and releases
bursts of color upon application to provide light coverage, balance all skin tones while Whu-Zhu-Yu Fruit Extract enhance skin radiance.
3. pore-refining properties
Pore-refining Mushroom Extract reduces the appearance of pores without drying the skin.
Make HydraBlur primer part of your daily skin health regimen:
After applying your Dermalogica Moisturizer and allowing it to absorb into skin, blend a pea-sized amount of HydraBlur primer over your entire face and throat. HydraBlur primer can be worn alone for flawless-looking skin or under make-up for a smooth canvas.
Why do I need HydraBlur Primer?
Whether worn alone or as make-up prep, HydraBlur primer offers skin health and cosmetic benefits that are ideal for all users. It provides more benefits than the average make-up primer, locking in optimal moisture levels while mattifying skin for a desirable "blur" effect that minimizes the appearance of fine line dehydration and uneven skin tone.
Which skin tones benefit most from HydraBlur Primer?
Every skin tone will benefit from this primer's unique encapsulation technology. While the formula looks white when it is dispensed, it contains tiny encapsulated deposits of color that will release upon application to provide light, neutral coverage.
Will HydraBlur Primer make my skin feel greasy?
Not at all. This lightweight, non-greasy formula mattifies oily shine without clogging your pores.
Does HydraBlur Primer take the place of my daily moisturizer?
While HydraBlur primer provides hydration, it does not replace a moisturizer. For best results, apply HydraBlur primer after your prescribed Dermalogica Moisturizer to help lock in moisture. The primer should also be applied after sunscreen.
Stop by Leissa's to pick up a sample (quantities are limited).