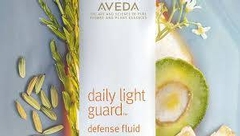 How to stay (really) safe in the sun-A sun-safety primer for protected skin
Despite the fact that so much ink has been spilled on sunscreen, protecting yourself from the sun's rays is relatively simple: Use sunscreen, every day, rain or shine. Of course the devil is in the details, so we've put together a sun-safety primer to make sure you're sufficiently covered not just in summer, but also year-round.
Use enough
According to the American Academy of Dermatology, most people only apply about 25-50 percent of the recommended amount of sunscreen (one ounce, or enough to fill a shot glass). Generously coat all skin that won't be covered by clothing. But keep in mind that you may need to adjust the amount depending on your body size. With spray-on formulas, many of us miss spots because we hold the bottle too far away from skin. Aim for spritzing from a distance of no more than six inches and taking enough passes to build up a visible coating.
Apply it properly
Sunscreen only works if you apply it before you hit the sun. Sounds obvious, but many of us don't even think about pulling it out until we're at the beach—by which time we've already exposed ourselves to harmful UVA and UVB rays (the two types of damaging rays that reach the earth). Stash your sunscreen with your skincare products so you can smooth on your formula when you're getting ready in the morning. "Wear protection even when you can't see the sun because the rays that do the deepest damage are capable of passing through the clouds," says Helga Hefner, Aveda Manager, Professional Spa Education.
Pick the best formula
Dermatologists recommend choosing a product that offers broad-spectrum protection, which helps protect against both UVA and UVB rays, and has an SPF 30. To help fight UV light-triggered free radical damage—which breaks down collagen and elastin, making you look prematurely aged—it's smart to find a formula that's also infused with antioxidants. Daily Light Guard™ Defense Fluid, has plant-based antioxidants including extracts of Ayurvedic rice bran, rosemary extract, certified organic ginger, and vitamin E derived from sunflower oil to assist in neutralizing free radicals, SPF 30, as well as 100% mineral-derived, non-chemical SPF technology (zinc oxide and titanium dioxide help protect against UVA and UVB light). Rather than soaking into skin, mineral sunscreens sit on top of the skin, reducing the potential for an allergic reaction. Though mineral 'screens of the past have tended toward the chalky side, Daily Light Guard™ Defense Fluid features finely and evenly pulverized particles that result in a sheer application.
Consider the bonuses
The right formula will protect against the sun and pollution as well. Daily Light Guard™ Defense Fluid utilizes certified organic kukui seed oil to help strengthen skin's barrier, creating powerful protection from pollutants. So your skin is protected from the sun and harmful free radicals– damaging molecules that can prematurely age the look of skin. It's an overall win-win!
Don't miss a spot!
Be sure to cover these oft-missed areas: lips, ears, around the eyes, the neck, the underside of chin, and the scalp and hands.
And don't forget to reapply…
…frequently when you're in direct sunlight or right after heavy sweating.
Are you excited to enjoy the summer with your friends?! First, share this story with them on Facebook so you're all protected and ready for some safe fun in the sun! Don't forget to use the hashtags #LivingAveda, #DailyLightGuard and #AvedaSkincare.
And be sure to pic up your own bottle of this must-have sun protector:
See More from Living Aveda