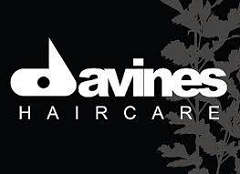 Davines has arrived at Leissa's! Experience these most beautiful hair care products from Italy. It's time to fall in love again with your hair! Davines is a hair care brand crafted in Italy and enjoyed in 70 countries and strives to balance beauty and sustainability in each product and project.
DAVINES STORY
Founded in Parma, Italy in 1983 by the Bollati Family, Davines Group started as a research laboratory, producing high-end hair care products for renowned cosmetic companies worldwide. After a decade of honing our expertise, we began creating our own brand of Davines hair care products exclusively for salons, and in 1996 founded [ comfort zone ] skin care for premier spas.
"By Creating beauty sustainably, we encourage people to take care of themselves, of the environment in which they live & work, of the things they love."
Since the beginning, we've focused on crafting quality products that are scientifically engineered to work, and express our distinctive style and spirit.
A story of craftsmanship
Our style is a reflection of our curiosity and openness to the world – different cultures, customs, and people that truly inspire us – and our Italian perspective of history and art, design and fashion, culture and lifestyle because it is our heritage and who we are. We love things that reflect simplicity and harmony because their beauty is always modern. And although we're in tune with today's mood, we set out to create concepts and products that are destined to become classics with their timeless appeal.
Quality to us means having the freedom to create the best products with attention and respect for our environment, using high grade, natural ingredients, and applying scientific rigor to every product to guarantee our customers' safety. Quality is also intended by all of us, by our partners and consumers as quality of life.
At Davines, we dare to do what we believe in and, rather than conforming to the mainstream, allow intuition to pave our path. This gives us the freedom to develop concepts and products that are original, authentic, and emotionally connected with people. Our work is a thoughtful balance of substance and style, nature and science, people and spirit. It is what enables us to create what we call life-enhancing projects.
More than two decades later, the Davines community spans over 75 countries, thousands of salons and hundreds upon hundreds of passionate hairdressers. Although we continue to grow, with headquarters in Parma, New York City, Paris, London and Mexico City, our roots are firmly planted in our beginnings as a family-owned research laboratory guided by the same desire for quality products with an authentic approach and timeless appeal.
OUR MISSION
Our aim is to inspire and improve the work life quality of worldwide beauty professionals through concepts, products and services that will allow them to offer unique experiences to their clients.
Davines Great Place to Work
BEAUTY
Our ideal of beauty finds its inspiration in the concept of equilibrium between substance and shape. Our style is inspired by simplicity, harmony and good taste.
The beauty that we believe in is based on appreciation for individuality and celebration of diversity. So we praise the grace, elegance and distinct characteristics that make each of us who we are. This is why we consider ourselves as a tool for our customers to express their own uniqueness.
By creating "beauty" we want to encourage people to take care of themselves, of the environment in which they live and work, and of the things they love.
Our multicultural curiosity motivates us to explore the many truths of our world. We like to be in tune with the present while still remaining fresh over time.
SUSTAINABILITY
Our ideal of beauty works through practical and "sustainable" efforts. For us, sustainability deals with the responsibility we owe to ourselves, the people with which we work, our customers, and the world in which we live and operate. Our vision of "sustainability" has a range of connected meanings:
- "sustainability" in regard to our commitment to minimizing the impact on the environment, not compromising the quality or quantity of natural resources today or tomorrow;
- "sustainability" in regard to the effectiveness of our products and the safety of our customers, thanks to the privileged use of natural ingredients, enhanced with cutting-edge cosmetic technologies and an artisanal spirit;
- "sustainability" in regard to "freedom of creation". Our decisions are led more by "intuition" than "calculation". Our pioneering spirit guides us to explore ideas beyond trends. At Davines, every idea is born free and then developed with authenticity, in harmony with our values.
- "sustainability" in regard to "ethics", which in ancient Greek means "house, shelter, lair". Honored of being a family company, we make our professional environment a homely place where to develop oneself and create sincere and trustful relationships with others, based on transparency and collaboration.
In summarizing, "beautiful and good" – as the ancients referred to the inseparable unity between exterior and interior beauty – is another way to say "Sustainable Beauty" and "Sustainable Beauty" is another way to say Davines.