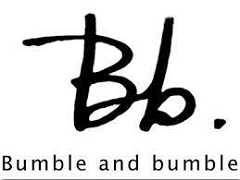 Here is what Bumble and bumble say about themselves and their concept:
The Story
Bumble and bumble began as an NYC salon where we clipped, colored and styled our way into prominence with a legendary editorial team, a strong design ethic, a Network of like-minded salons and extraordinary products (coveted by hairdressers, actors, models, and beauty junkies worldwide), to this day cultivating creativity whilst remaining deeply and passionately dedicated to the craft of hairdressing.
Salons
We have two NYC Bb. Salons where hairdressers create looks to suite the individual (never haircuts-of-the-month), and perform some pretty spectacular makeovers – as well as a Network of salons worldwide which share our vision for the highest caliber of hairdressing.
Education
We're dedicated to continual learning and teaching (for our hairdressers, salons clients). It makes us better at our craft (and keeps our clients' hair looking great between salon visits).
Editorial
We spend a lot of time at shoots, fashion shows, TV, and film – they serve as the ultimate testing grounds where we develop our most innovative ideas.
Products
Our goal was to develop tools that hairdressers could use editorially to be mixed and layered to produce a broad range of effects (which today is virtuahttps://vimeo.com/134736842lly limitless).
Muses (follow that girl…..)
(…and that girl….and that girl…) Unlike a client, who typically changes her cut/color a few times in their life, a muse lives in constant chameleon-like evolution. Making-0ver a muse entails a total transformation – coordinated cut, color, and multiple styling sessions every few months. It's a rewarding relationship for a stylist - one based on trust, but it is also the most challenging. It's intense training for our stylist – forcing them to scrutinize suitability and to make creative choices that work time and time again.